Top 3 Misconceptions About Real Estate Facebook Ads
Over half of the world's population is on Facebook. Real estate is one of the most popular industries on this social media giant and for good reason. From connecting with past customers to finding new ones, Facebook allows businesses a unique way to promote themselves. But does it sound too good to be true? Many people have misconceptions about how real estate ads work or what they can do for your business.
We're here to set the record straight: there is an endless list of benefits when you use Facebook ads as part of your marketing strategy! Today, we are busting the top 3 myths regarding Facebook Real Estate Advertising.
Myth #1: Boosting a post is the same thing as an ad
It is true that boosting a post is still considered an ad on Facebook and is a quick way to reach more people. However, Facebook ads created in Ads Manager offer advanced customization options. With more options for targeting and optimization, you can really extend your reach and engagement with Facebook ads. Select the objective of your choice to reach specific business goals and the audiences who are most likely to interact with your ads.
When you simply boost a post on Facebook, it automatically sets the objective as Paid Post Engagement or PPE. While engagement is important while advertising on Facebook, you will produce higher quality results when selecting an objective such as lead generation, reach, or brand awareness. It is no argument that boosting a post is easier than building out a full advertising campaign through Facebook's Ads Manager. However, when you launch real estate ads through Walled Garden, it is even easier than boosting a post! We are talking 60 seconds or less.
Myth #2: I don't have the budget to advertise on Facebook
Is it expensive to advertise on Facebook? Definitely not! Real estate Facebook ads are one of the most cost-effective ways to reach your target audience. Real estate is a high-ticket item and with Walled Garden, you can generate leads for around $3-4. However, the price of your advertisement is determined by various factors. These include objectives, ad placements, and your preferred budget. Facebook has the capability to accommodate all budgets whether you're looking to spend a few dollars a day or thousands.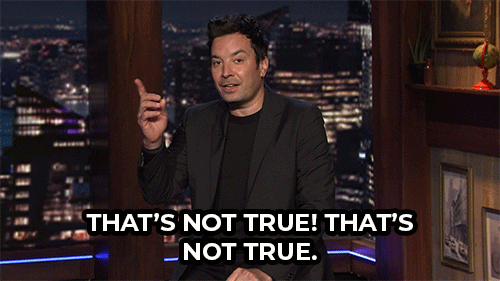 Plus, there are some simple things you can do to keep your ad costs low and to generate more leads within your budget. Here are 3 things you can do to save money while advertising on Facebook.
Use fresh, compelling ad copy and graphics. Refreshing and rotating your ad copy and creative can help prevent ad fatigue, preventing spending money on low-performing content. In addition, this allows you to test what copy and images resonate most with your audience so your ads can perform at the highest possible level.
Target the right people without getting too niche. Real estate Facebook ads are ideal for Real Estate professionals that want to target the right people without wasting their budget. With Facebook's laser-sharp targeting capabilities, it is easy to get too specific with your targeting and you don't want to do this! You may need to test a few different audiences depending on your market. Try testing both a wide-open audience and an audience with interests and see which campaign performs best.
Remember lead quality is more important than lead quantity. Yes, you may have a lower CPL if you are solely trying to generate as many leads as possible. However, most of these are not qualified leads that will lead to actual prospects so you are essentially throwing money away. One tip to generate higher-quality leads is to ask specific questions in your lead form. Without getting too granular, throw in a question or two such as "Do you need to sell your home before you buy?" This simple question weeds out unqualified leads and even lets you know if you have a qualified seller lead.
Myth #3: It is difficult to track results
Measuring what matters is a critical step in marketing success and real business growth. That goes beyond standard post-campaign analysis, though. This entails testing what works, focusing on the results that are important to you, and utilizing the findings to inform future actions. Combining Facebook's campaign results summaries with the data in your CRM, such as appointments set, can make it simple to evaluate the success of your campaigns.
Plus, when you advertise using Walled Garden, we provide you with a comprehensive dashboard that shows your campaign results in real-time. You'll never have to guess if your ads are generating leads or how much you've spent on your campaigns. It is all laid out for you in a clean, user-friendly dashboard.
Get Started
Real estate Facebook ads are a cost-effective and powerful way to reach your target audience, but there are still some myths about how they work. We hope we were able to tackle those misconceptions and boost your confidence in Facebook advertising. With more options for targeting and objectives, you can really extend your reach and engagement with Real Estate Facebook Ads.
If all of this sounds intimidating and you want help executing this part of your marketing plan, let us know! Our tried and true software is ready and willing to help you craft the perfect Real Estate Facebook Ads in 60 seconds or less.
Click here to get started today.
Related Articles